For use with solenoid lock (DUOSIDA DSIEC-EL or similar) the charge controller outputs are configured as follows:
R and W – solenoid is powered through these outputs for locking. Solenoid stays locked while power is supplied and unlocking happens when power is cut. If the locking action is reverse, the wires should be swapped between R and W connections.
B – Not used.
Connection of DSIEC-ELC solenoid: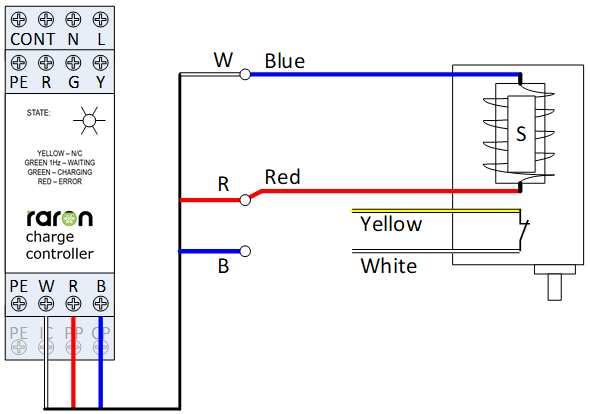 There can be different colour wires used for DSIEC-ELC solenoids, therefore it is advised to consult the datasheet of the manufacturer. The connections can also be determined using a multimeter.